Forward Proxy vs Reverse Proxy
The Forward Proxy
When people talk about a proxy server (often simply known as a "proxy"), more often than not they are referring to a forward proxy. Let me explain what this particular server does.
A forward proxy provides proxy services to a client or a group of clients. Oftentimes, these clients belong to a common internal network like the one shown below.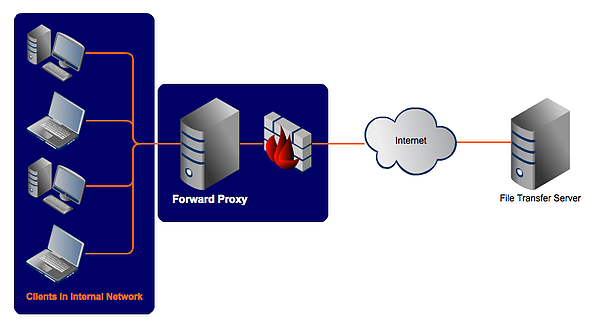 The Reverse Proxy
As its name implies, a reverse proxy does the exact opposite of what a forward proxy does. While a forward proxy proxies in behalf of clients (or requesting hosts), a reverse proxy proxies in behalf of servers. A reverse proxy accepts requests from external clients on behalf of servers stationed behind it just like what the figure below illustrates.